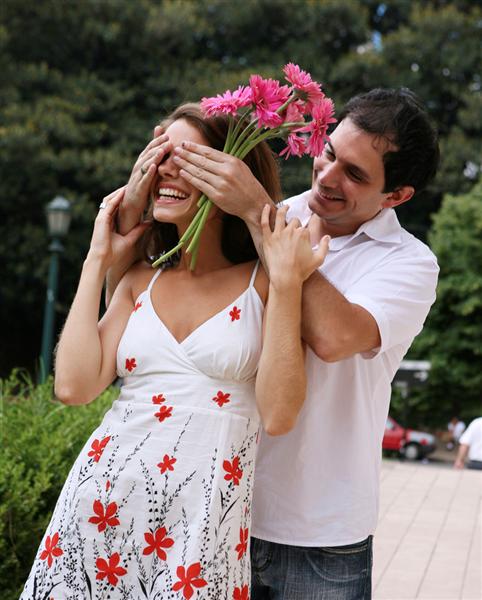 Since Valentine's Day is just around the corner, let's take a look at the Best Valentine's Day Resources.
The thing that often gets overlooked about holidays is the importance of the Holiday itself.  For example, do you know who Valentine's Day is named after?  Do you know why we celebrate it on February 14th?  You can learn about all of this on the Valentine's Day resource page on Wikipedia.
The history channel also presents us with terrific information about Valentine's Day. They have an abundance of history, videos, and stories about Valentine's Day. For instance, you have heard of the St. Valentine's Day Massacre, but do you know what it is? You can.

Now, onto what most people are probably interested in: Valentine Gift Ideas.
For the best prices and selection, you cannot beat Amazon.com. Amazon has a page dedicated exclusively to Valentine's Day that separates gifts by gender, price, category and just about any other way you would like to see the information. By far, the coolest gift would be the new Amazon Kindle 2, which has just been released. At just over $300, it is a little expensive in these tough economic times. But if you or your loved one likes to read, there is absolutely nothing better.
For the men in your life, visit Valentine's for Him. This site is filled with great gift ideas for boyfriends, husbands, friends, and dads. I enjoyed reading Cute Valentines Ideas For A Boyfriend as it has great Valentine Gift suggestions for boyfriends. Or sports lovers may enjoy the article entitled Ten Best Valentine Gifts For Sports Lovers. Finally, given the tough economic times, you may value the title called 10 Inexpensive Valentine Gifts For Him.
I found several Top Valentine's Day Web Sites for her as well. You may want to try Valentine's Day Gifts for Her on Amazon as they are running large discounts right now.
Since you have to buy roses for your gal, you might enjoy this humorous tale called Hey Dummy, Buy Her Roses for Valentines Today. It lets us know that we should buy Roses for Valentines before Valentine's Day, when demand exceeds supply and we pay too much.
And do you know who we often forget on Valentine's Day?  Our kids.  We need to show them how much we love them on Valentine's Day too.  To find great Valentine gift ideas for the kids, visit the Valentine's Page on Kaboose.
Utilizing these Valentine's Day resources, you should be able to find great history of Valentines Day and great gift ideas for all the loved ones in your life.

Richard Cummings is writer, traveler, and web content developer.

Get your copy of his latest book entitled Obvious Conclusions, stories of a Midwestern emigrant influenced and corrupted by many years living in San Francisco and abroad. It just received its first outstanding review "...reminiscent of David Sedaris or Augusten Burroughs" on Amazon UK.

Latest posts by Richard Cummings (see all)