Question: I am wondering how many people that there are in the world? I keep seeing statistics like "There are 1.5 billion Catholics in the world" or "If Facebook were a country, it would be the third largest country". But these stats mean nothing if I don't know how many total people are in the world! Val — Tampa, Fl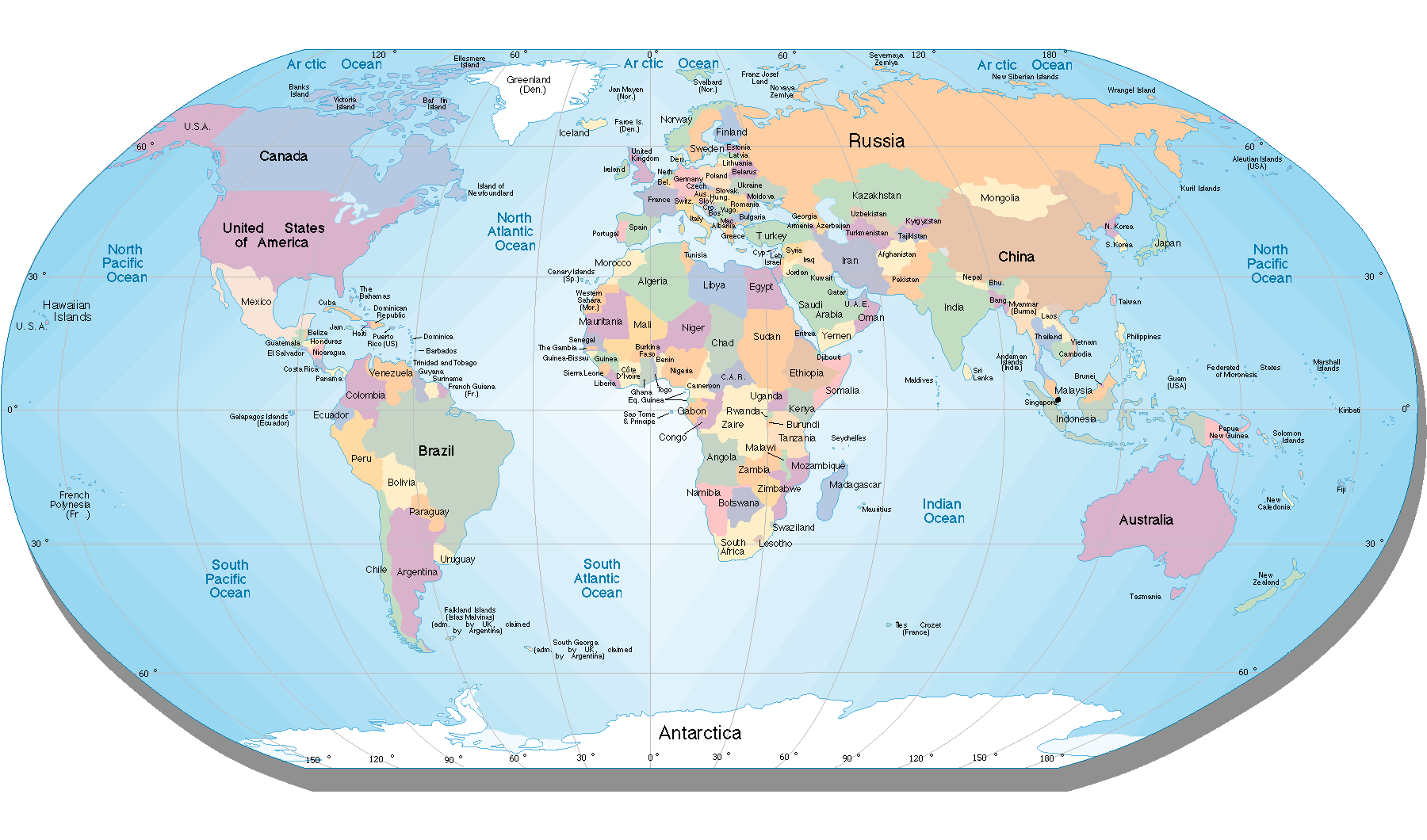 How Many People Inhabit the Globe?
The Population of the World
Val, first, we have to acknowledge that we're looking at a moving target here what with new people leaving and arriving everyday. However, we can come up with some pretty specific numbers about how many people there are in the world. We'll even do you one better by breaking the population of the world down by country.
So, let's have a go.
The first place we'll start is by googling world population. As we see in the graphic below, Google always has us covered.

Current Population of the World
The population of the world right now is 6,973,738,433. That's about 7 billion.
Do you know the first thing I think of when I see this number? At his peak, Bill Gates could have given everyone in the world $10.00 and, on a good day, still had several billion left over. I guess today is not a good day…poor Bill is only worth $67 Billion right now.
As you mention in the question, we have seen much in the news lately with the election of a new pope about the amount of Catholics in the world. Knowing that the world has roughly 7 billion people, we can see that Catholics represent about 21% of the world population. And Muslims? They number about 1.6 billion so they come in 2% points higher than Catholics as a percentage of the number of people in the world.
Val, you also mentioned Facebook users. What percentage of the world population would Facebook users represent? Well, since Facebook has 1.06 billion active month users, active Facebook users represent about 15% of the population.
And, finally, let's break this down by country.
Population Numbers By Country
As we see in the photo below, courtesy of this WikiPedia page on population by country, the two most populace countries in the world are China and India by large amounts. The US is third with just over 300,000.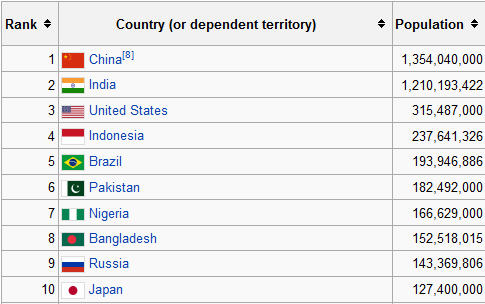 Top 10 Most Populated Countries
So, yes, if Facebook were a country, it would be the 3rd largest country…and you wondered how Facebook makes money.
Conclusion: How Many People in the World?
Val, you know at Well, Since You Asked, we strive to answer all questions with the detail and some added observations. We hope that you and everyone else out there now know how many people are in the world: 7 billion!

As always, thank you for the question and, for those out there who would like to ask a question, simply do so on our contact form.
Thanks and have a great day!

Richard Cummings is writer, traveler, and web content developer.

Get your copy of his latest book entitled Obvious Conclusions, stories of a Midwestern emigrant influenced and corrupted by many years living in San Francisco and abroad. It just received its first outstanding review "...reminiscent of David Sedaris or Augusten Burroughs" on Amazon UK.

Latest posts by Richard Cummings (see all)