Question

:  When I am using my Amazon Kindle Fire, the keyboard disappears after I type just one key in Google.  I then have to go back and type another key to get the keyboard to stay there.  Why is this and is there a solution?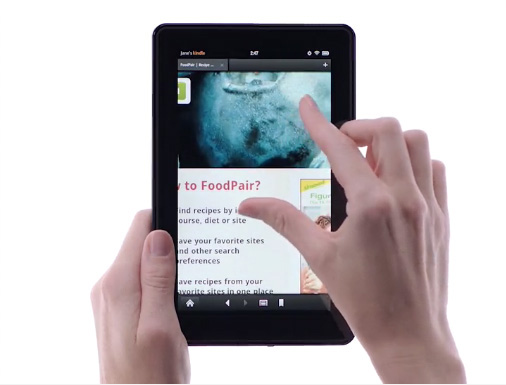 Keyboard Disappearing on Kindle?
Keyboard Disappears on the Kindle Fire: Solution
This is a great question and one that has been plaguing Kindle Fire users. After all, what is one thing that you do on your Kindle Fire aside from reading books? Exactly, surfing the web. In fact, I actually surf the web on my Kindle MORE than reading books so this issue of the keyboard disappearing really irked me.
Fortunately, there is a solution that is quick and easy.
The key to this question is the word Google. Does the Kindle Fire keyboard disappear when you use Yahoo or Bing? You probably never tried this, because like us, you are a Google user. But the answer is no…which led us to believe that the problem of the keyboard disappearing is unique to using Google on the Kindle Fire.
Upon reading that, the lightbulbs went off, we got smart quickly, and found the answer which is…
Keyboard Disappears When Using Google on the Kindle Fire: Problem Solved!
Ok folks, the problem here is the instant results feature with Google and the Kindle Fire. Hopefully, it will get fixed in a newer version, but, for now, the solution is simple.
You need to turn off the auto-complete feature in Google and your keyboard disappearing after one keystroke problem will magically go away!
To turn off the autocomplete feature in Google, simply access the "search settings" button on your Google home screen as seen in the photo below: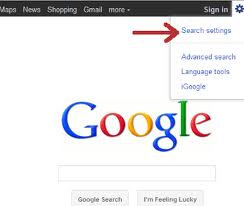 Access Google Search Settings
Once you are in the Google Search Settings, under the "Google Instant Predictions" title, select "Never Show Instant Results" as you see in the photo below and make sure to hit save on the bottom of the screen.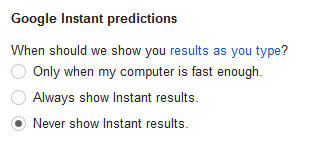 Turn Off Instant Prediction on Kindle
After you do this, the keyboard will no longer disappear when you are searching Google on your Kindle Fire. Thank Goodness!!!!

Richard Cummings is writer, traveler, and web content developer.

Get your copy of his latest book entitled Obvious Conclusions, stories of a Midwestern emigrant influenced and corrupted by many years living in San Francisco and abroad. It just received its first outstanding review "...reminiscent of David Sedaris or Augusten Burroughs" on Amazon UK.

Latest posts by Richard Cummings (see all)