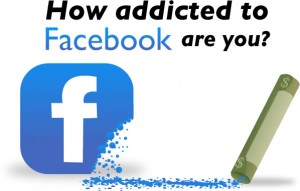 Are you addicted to Facebook? Ooops, forgive me, what addict knows of their addiction? Well, as expressed in the 12 steps of addiction recovery, the first step is admitting your problem.
Facebook addicts have modified the traditional AA twelve steps recovery program by substituting the word "Alcohol" with "Facebook" as you see in this modified Facebook addiction declaration example below:
We admitted we were powerless over Facebook—that our lives had become unmanageable!
As always, I am here to help. If you find that you say, "Yes, that's me" to two or more of the items below, it might be time to admit your Facebook addiction and seek immediate counseling!
10 Signs You Are Addicted To Facebook
---

You get anxiety over how many Facebook friends you have and you get envious of others who have more friends than you do.
If this is true for you, read no further. You are definitely a Facebook addict!
---
Read More