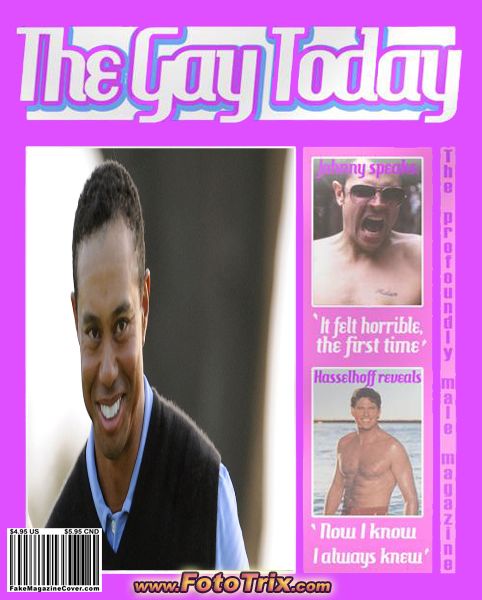 Yesterday, reports surfaced that golfer Tiger Woods is gay or that Tiger Woods is bi-sexual.
According to the website RadarOnline, one of Tiger Woods Mistresses, Loredana Jolie Ferriolo, is going to write a tell all book in which she will claim that the golfer liked to engage group acts in which men were involved, thus leading to this claim that Tiger Woods is gay or bisexual.
The article claims the following:
RadarOnline.com has learned exclusively that Loredana has claimed she saw Tiger having sexual relationships with other men. That shocking twist is something no other mistress has claimed and there has been no proof.
Is any of this true? Are these just online tabloids trying to make a buck? Do you care?
Frankly, the story was riveting at first because we were all led to believe that Tiger Woods was an outstanding family man and father. He made us believe that he was not only perfect on the golf course but that he was perfect in his personal life. His personal story was a farce and thus the intrigue with the whole affair.
Now, this new claim. Does it surprise anyone? All of Tiger Woods´ Mistresses claim that he had a voracious appetite for them. Thus, the fact that he indulges these new whims should not really come as a surprise.Read More