The are many choices of Internet Browsers available and today we will look at the Best Web Browsers to enhance your surfing experience. The are many characteristics that make up the best Internet browser including speed and ease of use. From IE, to Firefox, Chrome, Safari, and beyond, we will look at the best Web browsers so that you can search the Internet most efficiently using the best Internet browser.
Best Internet Browser: The Candidates
For a long time, there were not many browser choices. If you had a PC, you simply used Internet Explorer and that was the best Internet browser because it was the only Internet browser that was available. Mac users faced a similar situation…using the Safari browser that was bundled with the operating system.
Today, however, the situation is changing. More players have entered the market. Though Microsoft still has the largest percentage of users at 67%, they are losing ground. Whether through complacency or advanced engineering by competitors, neither Internet Explorer of Safari are the best Web broswers. The best Internet browser for both platforms is Mozilla FireFox with others mounting a charge from behind.
The Best Internet Browser: Firefox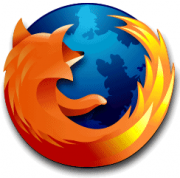 With all the time we spend on the Internet these days, many people naturally ask, "What Is The Best Web Browser?". Everyone wants the easiest and fastest surfing experience possible.
Overwhelmingly, Firefox has been nominated the best Internet browser by technical publications and end-users. As the heart of it, users love the added speed of Firefox compared to it's competitors. It has a much smaller footprint than Internet Explorer which allows you to search the Internet much faster than the competitors. This is attributable to the fact that Firefox uses fewer system resources than most.
While regular users enjoy Firefox for its speed, technical professionals love Firefox because it is extensible and easy to customize. There are many Add-Ons for Firefox that appeal to all types of users. For example, there are many multi-lingual add-ons for the International set, photo Add-Ons, and Techie Add-Ons. For a list of all Firefox add-ons, consult the Mozilla Firefox Add-Ons page.
While Internet Explorer continues to be the most implemented browser (because it is bundled with Windows XP), it is not rated the best. Firefox is. Firefox now controls 22% of the browser market and this number is growing rapidly. Many people are now looking for "best Web browsers windows xp" as they realize that they have options. The best Internet browser is no longer IE. Firefox is your best choice!
Best Web Browsers: The Rest of the Pack

As we see in the graphic above, Microsoft Internet Explorer and Firefox control roughly 90% of the browser market. The remaining best web browsers by percentage use are Sarari, Chrome, Opera, and the fledgling Netscape.
Safari has the distinct advantage, like Internet Explorer, of being a part of the Mac OS operating system. This accounts for its popularity. However, Mac users are choosing Firefox over Safari for its superior performance and functionality.
Chrome is Google's new Internet Browser. Because it just came out, it has a relatively small market share. Chrome is already rated #2 of the best web browsers. Look for Google to improve the functionality as they always do and we will see Chrome start gobbling up the market share. Perhaps it will be the best Internet browser of the future.
The Opera Browser has also been making some slight headway but faces stiff competition from Firefox and Google. It also uses very few system resources and is great on older computers.
Best Web Browsers: Conclusion
Technically and functionally, Mozilla Firefox is the best Internet browser. However, it is not the most implemented because Microsoft still controls the market by bundling IE with their Windows products.
Windows and Mac users are becoming more savvy now and realizing that Firefox is an option. We will continue to see Microsoft's browser market share erode as more people choose Firefox.
However, Firefox should not get complacent. Both Google Chrome and the Opera browser are almost as good.
It will be interesting to watch, but for now at least, Firefox continues to be the best Internet browser!

Richard Cummings is writer, traveler, and web content developer.

Get your copy of his latest book entitled Obvious Conclusions, stories of a Midwestern emigrant influenced and corrupted by many years living in San Francisco and abroad. It just received its first outstanding review "...reminiscent of David Sedaris or Augusten Burroughs" on Amazon UK.

Latest posts by Richard Cummings (see all)