We are ever curious about wealthy entertainers and so today we will have a look at the Top 10 Richest Actors. Some of the men on this list are not surprising–think Bruce Willis and the Die Hard Series–but others are a bit of a surprise. And you may want to read about #1's curious relationship with extraterrestrials.
Top 10 Richest Actors: Adam Sandler: #10

Coming in at #10, Adam Sandler achieved fame on Saturday Night Live. Remember the Opera Man? Like many of his castmates on SNL, he went on to star in many films that grossed over $100 million at the box office–think Billy Madison and Happy Gilmore. He is also tried his hand at a view more serious roles but has not achieved the same level of success. Adam Sandler's personality is known to vary quite a bit. Writer David Edelstein of the New York Times says: "Sandler has layers of tenderness under layers of irony under layers of tenderness — plus a floating anger like Jupiter's great red spot." View all of Adam Sandler's movies.
Top 10 Richest Actors: Will Ferrell: #9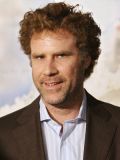 We all have lasting impressions of funny actors and I have many of Will Ferrell. Have you seen the cowbell on SNL?  But, my favorite role of Will Ferrell comes in Wedding Crashers where he plays Chaz, the greatest crasher of all time who still lives with his mom.  "Mom, where's the meatloaf?".   Will Ferrell has absolutely no shame.  For a laugh, he will sacrifice complete personal dignity and this adds to his hilarity.  Remember him running down the street naked in Old School?  Or bending over in his 70's running shorts exposing his crack to everyone  on Saturday Night Live?  And I love that he continues to re-visit Saturday Night Live, where his fame originated.   Coming at #9 on the list, Will Ferrell's estimated wealth falls into the $31 million neighborhood.  View all of Will Ferrell's movies.
Top 10 Richest Actors: Nicolas Cage: #8

Nicolas Cage is a great actor.  If you have not seen him lately, be sure to check out Lord of War, in which he plays an amoral arms dealer with a heart.  This is a great movie.  I remember him from my younger years in Valley Girl.  Do any of you 40-somethings out there remember Valley Girl?  At #8 on the list, Nicolas Cage is believed to have a fortune of approximately $38 million.  Much of that fortune comes from his big successes which are usually in action movies such as The Rock and Face-Off.  However, he should not be overlooked as a serious actor.  View all of Nicolas Cage's movies.
Top 10 Richest Actors: Ben Stiller: #7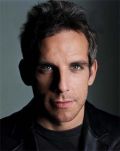 Ben Stiller hits the list at #7 with an estimated worth nearing $40 million on films that have grossed over $1.4 billion.  He has extended his reach well beyond acting into writing, producing, and directing.  His most recent adventure is the movie Tropic Thunder in which he was involved in all aspects.  Like many others, Ben Stiller did a stint on Saturday Night Live but he is probably best known for his role in Something About Mary which catapulted his acting career.  This quirky neurotic personality also brought big money in movies such as Meet the Parents and Along Came Polly.  View all of Ben Stiller's movies.
Top 10 Richest Actors: Bruce Willis: #6

Of course Bruce Willis has a HUGE fortune.  It is estimated to be over $41 million.  If he ever runs out of money, he can just do another DIE HARD movie.  I have seen enjoyed every one of them.  Are they getting better over time?  I remember Bruce from his days with Cybil Sheppard in Moonlighting.  Am I alone is this?  He basically went from being a bartender one year to starring in hit series the next.  He has also tried his hand at more serious role and achieved some acting acclaim from these.  Who can forget his performance in Pulp Fiction?  Or The Sixth Sense?  But what brings in the big cash is Die Hard.  I'm certain we'll see another one.  View all of Bruce Willis's movies.
Top 10 Richest Actors: Leonardo DiCaprio: #5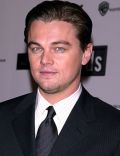 Many say that Leonardo DiCaprio is one of the greatest actors of our generation and I agree.  I have just seen Revolutionary Road (which is massively depressing by the way) in which he performed brilliantly as a creative individual stifled in surburbia.  He started the acting game early on and soon became a recurring character on the show Growing Pains.  Not long after, he received an Academy Award nomination for his role as a mentally handicapped child in What's Eating Gilbert Grape.  Of course, superstardom (and BIG money!) rolled in with Titantic which became the highest grossing film of all time.  His fortuned is estimated near $45 million and he continues to give us great movies.  View all of Leonardo DiCaprio's movies.
Top 10 Richest Actors: Mike Myers: #4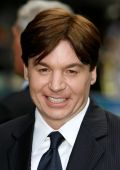 "Do I make you horny baby?"  No, but your all your money might!  At #4 on the list of Top 10 Richest Actors, Mike Myers is estimated to have about $60 million in the bank.  Again, many of us remember him from Saturday Night Live.  Little pay on SNL certainly leads to big bucks down the road!  Much of the Mike Mania began with Wayne's World on SNL:  Schwinnggg!  It was of course made into a hit movie and became one of the most successful movies of the year.  This led to Wayne's World 2, more money, and eventually to the payday motherload of them all:  Austin Powers:  International Man of Mystery and the ensuing sequels.  But the fun didn't stop there; enter Shrek.  As the voice of Shrek, Mike Myers continued to pile in the dough.  He also performs in a band with Susanna Hoffs of the Bangles.  Is there anything he doesn't do?  View all of Mike Myers movies here.
Top 10 Richest Actors: Eddie Murphy: #3

I am a bit surprised to find Eddie Murphy on the list.  Of course, I remember all of his great SNL moments, especially BuckWheat.  I even saw Eddie perform his stand-up act live back in my younger days.  But now?  What has Eddie done lately to make the list of the Top 10 Richest Actors?  Well, quite a lot actually.    Most of his recent successes have come from child-focused films.  With Mike Myers, he has performed in all of the Shreks.  On top of all of those, he did Daddy Day Care, Dr. Doolittle, and a number of other projects.  His personal life has been in the news quite a bit as he was caught picking up a transvestite and fathering a child by Spice Girl Melanie Brown.  It is rumored that we have another Beverly Hills Cop coming out…should be interesting.  View all of Eddie Murphy's movies.
Top 10 Richest Actors: Johnny Depp: #2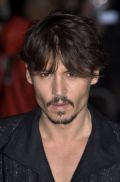 At #2 on the Top 10 Richest Actors list, we find Johnny Depp with a net worth over $72 million.  This is particularly interesting since he shuns Hollywood and makes his permanent home in other countries.  Unlike many others on this list, Johnny Depp is known for his serious acting chops.  He started early with Fox's 21 Jumpstreet subsequently easily migrating to the movies with great acclaim in one of his first ventures, Edward Scissorhands.  Depp consistenly played "iconic loaner" types and many of his films did not earn much money.  Then, along came Jack Sparrow and lots of money!  Initially, the studio bosses disliked his character of Jack Sparrow in Pirates of the Caribbean but the public loved Jack Sparrow to the tune of 3 sequels and billions of dollars.  Johhny Depp said he'll do more Pirates pictures but we know that we'll see him in some other great acting roles along the way.  View all of Johnny Depp's movies.
Top 10 Richest Actors: Will Smith: #1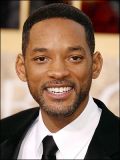 At a fortune well in excess of $80 million, Will Smith is #1 on the list of Top 10 Richest Actors.  And…he did not even start his career as an actor.  Smith started as an MC with his buddy Jeffrey Townes, DJ Jazzy, and Smith played the Fresh Prince.  They had many hit singles with the most notably being Parents Just Don't Understand.  Smith spent lavishly and nearly went bankrupt before starting his acting career as The Fresh Prince of Bel Air.  After this, Smith set a goal of becoming "the biggest movie star in the world".  He studied past box office successes and realized that many of the greatest successes were of the science fiction/alien variety like Star Wars and Jurassic Park.  Thus, he made Independence Day and Men In Black which each earned enormous amounts of money.  He has also starred in more serious roles such as Ali and the Pursuit Happyness.  He recently starred in another science-fictionesque movie entitled I Am Legend.  Despite negative reviews, it had the biggest December opening ever.  And, to top it all off, Barack Obama wants Will Smith to play him in any future movies!  With all this, Will Smith is certainly #1 on the list of Top 10 Richest Actors.  View all Will Smith movies.

Richard Cummings is writer, traveler, and web content developer.

Get your copy of his latest book entitled Obvious Conclusions, stories of a Midwestern emigrant influenced and corrupted by many years living in San Francisco and abroad. It just received its first outstanding review "...reminiscent of David Sedaris or Augusten Burroughs" on Amazon UK.

Latest posts by Richard Cummings (see all)