Kristen Stewart has been caught cheating on her boyfriend of nearly four years, Robert Pattinson, with Rupert Sanders, the director of her movie Snow White and the Huntsman.
In an even deeper twist, Rupert's real-life wife plays the mother of Kristen's Stewarts character in the movie.  That must be some sort of cin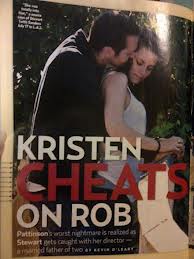 ematic incest, no?
The two lovers, Kristen Stewart and Rupert Sanders, certainly would have never acknowledged this had they not been caught on-camera as you see in the photo to the right.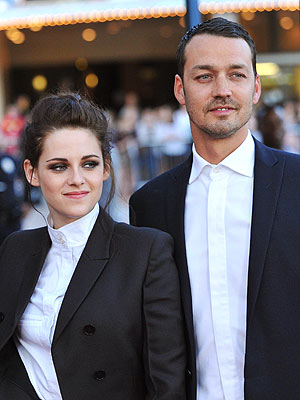 Of course, both are apologetic via their Twtter accounts.  Kristen Stewart has now tweeted that she caused "hurt and embarrassment" adding that she "jeopardized the most important thing in my life, the person I love and respect the most, Rob."  Ah, Twitter, a 140 character apology and all is good.
I'm not so sure.  Will Rob forgive her this easily?  In my opinion, he should not, but he may not be able to move on without her.  She has an appeal unlike many women.
On the next list of apologies, we have Rupert Sanders, who said:  "I am utterly distraught about the pain I have caused my family.   My beautiful wife and heavenly children are all I have in this world. I love them with all my heart. I am praying that we can get through this together."
Well, they're not quite all you have.  It looked like you had a little bit of Kristen everywhere from the photos that we have seen.  Odd, nobody ever remember what's important while they're engaged in their slim-shady activities.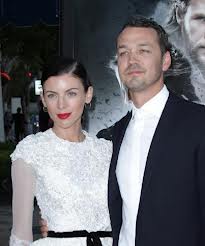 As for the innocient people in all of this, we have Liberty Ross, the wife of Rubert Sanders, mother of their two children, AND mother of Kristen Stewart in the Snow White movie.
This mother-daughter scenario.  Well, we term it cinematic incest and it is a little creepy.
Liberty Ross, after these photos of her husband and Kristen Stewart sharing intimate moments, promptly tweeted:  "sometimes bad things fall apart so better things can fall together".  She then officially closed her Twitter acccount.
We will have more updates with the breaking dawn tomorrow!

Richard Cummings is a writer, traveler, and web content developer.

Get your copy of his latest book entitled Obvious Conclusions, stories of a Midwestern emigrant influenced and corrupted by many years living in San Francisco and abroad. It just received its first outstanding review "...reminiscent of David Sedaris or Augusten Burroughs" on Amazon UK.

Latest posts by Richard Cummings (see all)