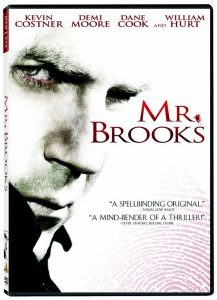 My friend "rented" the movie Mr. Brooks last night. The dance clubs were a-calling so we were only able to see the first 15 minutes. We will watch it later today.
I have seen the movie Mr. Brooks…and I haven't.
I did see it. About 6 months ago, Mr. Brooks was one of the first movies that I saw when I arrived in Uruguay. They promoted it very differently here and made the movie seem much better than the promotion I had seen in the USA.