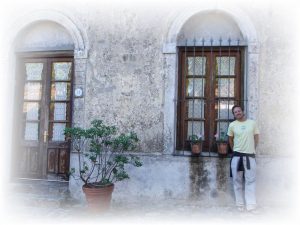 My Uruguayan friend Vicky and I took a trip to Colonia, Uruguay last week.
Colonia is town situated along the border between Argentina and Uruguay.  Most folks pass through here on their short journey to Buenos Aires (the quick boat gets you there in just an hour).  It's well worth it to take the time to visit Colonia rather than just passing through.
Colonia is a strong mix of Spanish and Portuguese history.  The two empires fought endlessly over Colonia like she was a woman neither could live without.