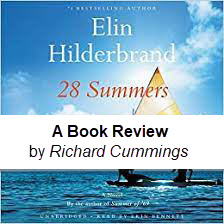 In this book review of 28 Summers by Elin Hilderbrand, I will tell you why some women didn't like it, why I liked it, and what you'll learn about love.
But first off as always, I need to tell you why I picked it as my read for the week.
I came across Elin Hilderbrand about 3 years ago as I was embarking on a summer trip to Martha's Vineyard. Upon asking someone for a good summer excursion read, they mentioned that Elin Hilderbrand writes novels that are always set in or around Nantucket, Martha's Vineyard and the surrounding areas.