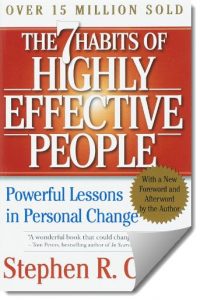 It annoys me that the Seven Habits of Highly Effective People is on my favorite book list.
The title itself is manipulative. We as a society are known to respond when given a numbered list.
It's typical of self-help books to provide you with one directive and then provide 30 supporting pages of evidence, as if you're a dummy and cannot understand the directive.