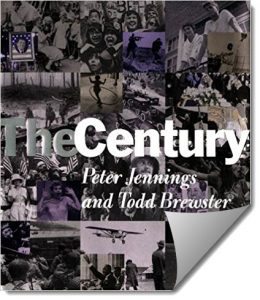 If you want to read one of the best books about the 20th century, pick up a copy of The Century by Peter Jennings and Todd Brewster.
When the change of the century occurred, many books came out chronicling the 20th century.
One of the most popular was Tom Brokaw's The Greatest Generation.  My parents have this book on their shelves and I'm sure they enjoy reading the stories of selflessness and patriotism that embodied America back then.  I too have read many of these stories and enjoyed them immensely.