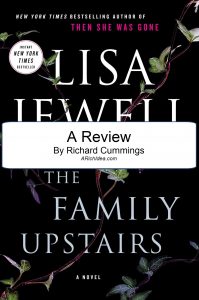 In this book review of The Family Upstairs by Lisa Jewell, I will share with you what I liked, what I didn't like, and whether this is a book that you should have on your bookshelves or in your Kindle collection.
This is the first book that I have read by Lisa Jewell. I have heard her name, and heard people mention her books, but until now I have never been compelled to read one.
As a picture of food often compels us to visit a restaurant, I will admit I do judge a book by its cover and perhaps that is the reason that I have never before read this Lisa Jewell book.