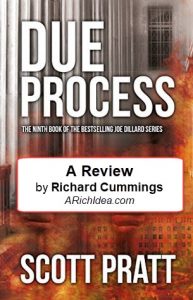 I generally avoid series books with a recurring protagonist and, in this review of Due Process by Scott Pratt, we'll see if this avoidance is justified.
Why do I avoid series books?
I suppose I tend to see series books like endless movie sequels — products of lazy minds who want to earn big money with audience familiarity.