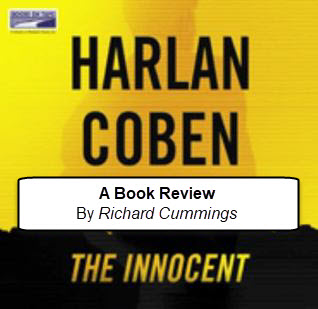 I've never had a dalliance with Harlan Coben. In searching for a new book, many recommended this author. I chose his book called The Innocent because, as a new fan, that's exactly what I was.
Now that my innocence has been taken, it's time to tell you how the experience was and whether I shall return for more of Harlan Coben.
Harlan Coben's The Innocent: A Brief Summary
As we read on the Amazon page for this book, one of the innocents is our main character named Matt Hunter.
Matt was involved in one of those unfortunate high school brawls where someone ends up dead. Knowing several people in my high school who look for fights just about every weekend, I'm often surprised how this does not happen with more frequency.
Unfortunately in this situation, Matt — who intervened to break up the fight — had his arms around the neck of the boy who hit the pavement and never got back up.
Matt was charged and sentenced to many years in prison.
The questions that this book asks are about redemption: Can someone who's been incarcerated for many years redeem themselves? Perhaps even more importantly, will society allow them to redeem themselves?
Matt leaves prison after several years and, with the help of his brother, begins to rebuild his life. He settles into a new life with a job at his brothers law firm and, just as he is wondering whether it's possible for an ex-con to live a normal life and achieve some semblance the American dream, he re-meets the love of his life, a girl he met for one night in Las Vegas many years prior before his incarceration.
Gradually, we learn that innocence and redemption are attributes not only of Matt but of his wife, who we learn has an even more harrowing past than Matt.
Harlan Coben's The Innocent: Is It Worth the Read?
As I mentioned above, I had never read a Harlan Coben book. I was innocent.
Now, like the main characters in this book, I am defiled. I am no longer a Harlan Coben virgin. How was my experience?
Well, I will say that the timing of this book was not perfect for me. I have just come off reading a book called Thick As Thieves by Sandra Brown (read review here) which, like The Innocent, embraces the underbelly of America. In other words we read about a lot of rotten.
This is fine for one book but I don't like to pile rotten on top of rotten. You know what I mean? It's like I love Netflix Narcos and equally enjoy Ozark but I need a show in between that is not filled with so much rotten.
Of course, this book, like many of these shows, ends with our main characters achieving some sort of resolution and redemption, but 10 pages of cleaning up does not undo 490 pages of dirty.
This book received an average of 4 ½ stars from over 1500 reviews on Amazon.
I wouldn't give it quite that high of a mark but I'll definitely return for another Harlan Coben book after a brief respite from rotten.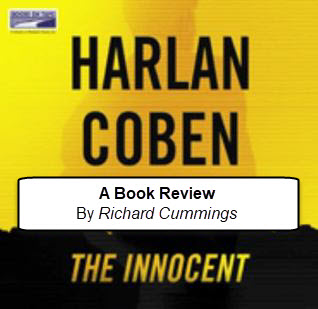 In this review of The Innocent by Harlan Coben, I'll let you know what I liked, didn't like, and whether it's worth your time.

Richard Cummings is a writer, traveler, and web content developer.

Get your copy of his latest book entitled Obvious Conclusions, stories of a Midwestern emigrant influenced and corrupted by many years living in San Francisco and abroad. It just received its first outstanding review "...reminiscent of David Sedaris or Augusten Burroughs" on Amazon UK.

Latest posts by Richard Cummings (see all)