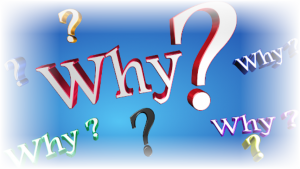 "Why should I read?", my older nephew asked me as he was waiting for me to finish my book, eager to get to the pool.
"Reading," I told him "will teach more about the world you live in."
"Like what?" he asked.
I proceeded to tell him ten things that I learned from the book I just read, The Motive, by John Lescroart.  A good percentage of these things reflect our current world and/or indicate where it might be heading.
We paused after many topics.  My nephew, fascinated by many of these world trends and events, wanted to know much more about each:  religious wars, the human body, relationships, the so-called "secret societies" and Masters of the Universe.  We never made it to the pool.
Authors tell not only their story, but the story of the world you inhabit.
Here's the list:
Why Read?  Here are 10 Things I Learned From What I Just Read
Algeria, situated in North Africa along the Mediterranean sea, has a storied, violent history and has only recently achieved a measure of peace…which is quite a shame because the coastline is stunning.
Second marriages can and do succeed.  However, did you know that second marriages have a greater failure rate than first marriages?
The ZIP in zip code stands for Zone Improvement Plan.
A baby can be born with a hole in its heart.  This is called a VSD, or Ventricular Septal Defect and is often identified by a heart murmur in the baby.  A heart murmur can also signal a much worse condition for the baby known as aortic stenosis.  How bad is aortic stenosis for a child?  A hole in the heart is better.  A small hole may close over time and the baby would be just fine.  Aortic stenosis is a veritable death sentence for a child.
Two interesting facts about women and death:
If police are investigating a crime of passion, and in doubt of who-killed-who, the location of the crime can often tell the story.  If the murder was not committed in the bedroom, the woman did not do it.  Apparently, women don't commit these crimes outside the bedroom.
When a woman commits suicide, she does not usually use a gun.  If she does, she won't shoot herself in the head because she's concerned of disfigurement.
A large black man, even when he's a cop, arouses great suspicion when he encounters people at night.
After 9/11, government officials can more easily subpoena someone's bank records under the Patriot Act.
In police parlance, a six-pack is not a great set of abs, but a book of 6 photos with similar looking people that you would show a witness to identify a suspect.  If a six pack is not used, and the officer simply shows a photograph of the suspect, this evidence will be torn apart on the witness stand.
Like a member of the Mafia, a Muslim terrorist can not simply just say "I quit."  Often, they'll kill his whole family if he does.
There is a somewhat secret society called the Masons, or Freemasons, with a membership that included Mozart, Bach, Oscar Wilde , Anthony Trollope, George Washington, Frederick the Great, Winston Churchill and Franklin D. Roosevelt.  Many of our current leaders are reputed to be Masons.  Freemasonry is said to be inspired by the Knights Templar, of Da Vinci Code fame.  Many speculate that the Masons run the world behind the scenes.
"Wow," my nephew said.  "You learned all that from one book?"
"That and much more," I said.
Imagine how much you'll learn about everything if you read just one book a month or, better yet, one book every week.  

Richard Cummings is a writer, traveler, and web content developer.

Get your copy of his latest book entitled Obvious Conclusions, stories of a Midwestern emigrant influenced and corrupted by many years living in San Francisco and abroad. It just received its first outstanding review "...reminiscent of David Sedaris or Augusten Burroughs" on Amazon UK.

Latest posts by Richard Cummings (see all)