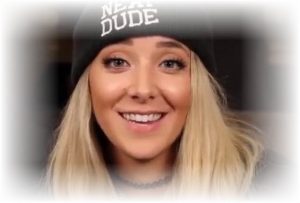 This morning, I just came across the video Jenna Marbles, How To Get Ready for a Date.
After seeing her video, I realized that Jenna Marbles has had nearly 20 million hits on this video and many others. Why? Because she's funny, raunchy, self-deprecating, and…pretty hot.
Check out here video below How to Get Ready For a Date. If you like it, visit her YouTube channel to see more of her weekly ramblings.
Video: How To Get Ready For A Date [Jenna Marbles]
Jenna shows the gals how to get ready for a date in her self-deprecating, sexy style.

Richard Cummings is a writer, traveler, and web content developer.

Get your copy of his latest book entitled Obvious Conclusions, stories of a Midwestern emigrant influenced and corrupted by many years living in San Francisco and abroad. It just received its first outstanding review "...reminiscent of David Sedaris or Augusten Burroughs" on Amazon UK.

Latest posts by Richard Cummings (see all)