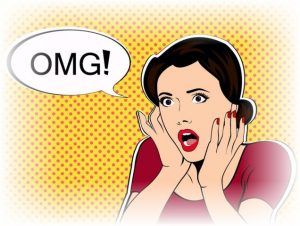 Can a woman say something that may cause a man to leave her rather quickly? If so, this might be that thing.
If you are single, you may be able to relate to what I am about to say.  If you are married, it may be somewhat more foreign.
When you are a single man, you tend to do a lot of dating…or hopefully you do.  Dating is fun and exciting and sometimes you allow yourself to be open to many choices.
It so happened that one night I was out on a blind date. The girl I was with was not exactly my type.  She was short and ill-defined.  She thought herself attractive based largely on the idea that she had large breasts.  And I have to give it to her…she did have that.  But beyond that, I found myself conversing with someone with whom I had nothing in common.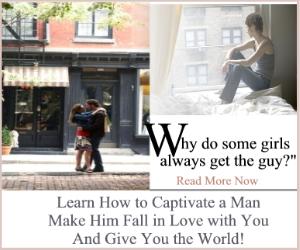 I found myself at that point.  You single guys and gals know.  That point where you can deceive yourself, and her, that the night is going really well.  That deception point will allow for later possibilities if you find yourself so inclined.
And I decided that I was not so inclined.  A high level of physical attraction allows you to overlook many qualities in someone you may find deficient.  I was not at that point with her in spite of her large assets.  I did have that feeling for the bartender-a tall 6 foot blonde with whom we had both (me and my date) been talking.
I said to my date, "Oh, one sec, I have to send my buddy a text."  I then texted the bartender who was standing right in front of us (she had given me her # to play tennis sometime).
I texted her this:  "I'm sitting right in front of you so pretend like this text is just from one of your friends.  I think that you're beautiful and I would love to play tennis with you, take you to dinner, or just walk with you one night and talk about life.  I'm not really with the girl that I am with and I would love the person sitting next to me to be you.  Can it be you next to me tomorrow?"
She played it extremely cool which was very hot.  Fifteen minutes later, my date had to use the restroom.  The bartender approached me and said, "I can't believe that you would text me when you are sitting there with someone else, on a date!  Don't you think that that is kind of rude?"
"Yes," I said.
"What?"
"Yes, it is.  And I hate that I did that.  But I did and I could not help it.  Can you forgive me?"
"Maybe," she said with a beautiful smile.
"How 'bout we discuss my behavior Monday night over a tennis match?"
"Ok, call me Monday.  I'll need to think about this though."  She had to feign reluctance.  After all, the manner in which I approached her was not exactly befitting the behavior of a gentlemen.
However, there is that thing.  That thing when someone does the rather unthinkable to get your attention.  It's a turn-on.  However, in the future, you know that you'll always be looking at that person when they're talking to the next bartender.  Is he doing it again?



Monday, after tennis, we realized we needed a further workout and went back to my place.  This was the beginning of a great three-month relationship, a realtionship that lasted until she divulged that one thing that you should never divulge.
Initially, she was exactly the type that I was interested in:  tall blond beauty, athletic, fun, smart, and perhaps most important, from the midwest.  Being from the midwest, there is just something honest and appealing about midwestern girls, especially ones who have travelled beyond the plains.
We laughed; we watched movies, we travelled to the mountains and the wine country; we played lots of tennis and spent many nights together.  Everything seemed perfect.
And then one night, walking home from a dinner in San Francisco, it came up.  It normally would have been great.  It normally would have been rather a turn-on.  It normally would have led to healthy alternative practices.
A girl of about 27 walked by.  She was beautiful from head to toe.  There is scarcely a straight man who would not have ventured some glance.  I tried to avert my eyes but my midwestern girl may have caught me peaking.  What can you do?
"Did you like what you saw?" she asked.
She was not the jealous type for a couple of reasons:  She knew that I was attracted to her and had no more than a passing interest in other women.  Also, she was confident with herself and was just not the jealous type.
But the way she said it…did you like what you saw?…carried more meaning than the actual words.
"What do you mean?" I ventured.
She said, "did you think she was attractive?"
"Of course she was attractive," I said.  "If a man did not think this way, you should question his sexuality."
"Would you ever do a threesome with us and another girl?"  She asked with a sly smile.
Hmmm.  Am I being lured into something here I wondered?  But she's not that way. From what I know, she doesn't play games like that.  She was just making fun, sexy conversation.
How to answer?  As we had a history of honesty in our brief relationship, I answered honestly:  "If you wanted to, I would.  Yes.  I won't lie; yes."
Most men purport that this is their fantasy.  Upon closer inspection, most of them would not have a threesome with a girl that they really cared about and another women.  Their possessiveness, their masculinity, prevents this.
I am not so pre-disposed.  If my girlfriend wanted this, I would acquiesce.  Though more than one women seemed like a burden for the man in HBO's Big Love, I like risks.  And this would be a risk I was willing to take.
So I said, "Have you ever done a 3-some?"
She said "yes" without elaboration.
"Well, tell me about it."
It was just one night after a few too many cocktails, she responded.
This was unlike her; I felt as though she was not revealing everything.
"Did you like it?", I continued.
"Yeah," she said, "it was an experience."
"Well," I pleaded,  "Who was it?  Where did you find her?  What did you do to her…or her to you?".
And then the response came.  The one thing you should never reveal to any man that you want a serious relationship with.  And she revealed it.  Worse, she revealed it with an odd sense of pride and a smile.
"Ït wasn't another girl."
The relationship, for all intents and purposes, ended at that very moment.  This girl who I had a fondness for hooked up with two guys at one time…and took pride in it…like a guy would.
Now, I wanted details.  I pretended not to reveal to her that the relationship in the last one minute had ended, completely and unequivocally.
"How does that even work?" I asked.
Obviously I have an imagination, but I wanted to hear straight from my future girlfriend's mouth.
"Well, you know," she said, "one in the front and one in the back…"
I was repulsed, absolutely repulsed, and oddly a bit turned on by this.  That night we would have a very exciting, aggressive encounter.  But it would be the last time…
…because she said the one thing a girl should never say.
"One in the front…and one in the back???"
…and this one out the door!

Richard Cummings is a writer, traveler, and web content developer.

Get your copy of his latest book entitled Obvious Conclusions, stories of a Midwestern emigrant influenced and corrupted by many years living in San Francisco and abroad. It just received its first outstanding review "...reminiscent of David Sedaris or Augusten Burroughs" on Amazon UK.

Latest posts by Richard Cummings (see all)