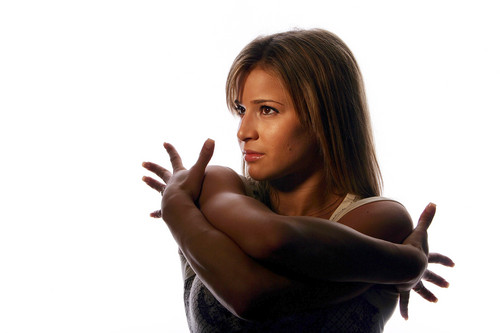 After pondering the fate of Alicia Sacramone in The Balance Beam of Life: Alicia Sacramone's Olympic Fall, I have become less concerned for two reasons:
Reason #1:  Alicia Sacramone Knocks-Out College Boy
Perhaps Alicia could have also participated in Olympic boxing.  I just caught her video on youtube (see below) in which Alicia punches a boy who dares her to do so.  She hits him and he hits the floor.  You don't often see these types of knock-outs in boxing much less in the UFC.  What a punch…right on the kisser.  Watch the video below:
Alicia Sacramone Knockout Punch
Alicia Sacramone lands a perfect knockout punch!
Alicia is clearly a tough girl and will probably be able to overcome her Olympic fall.
Reason #2:  Alicia Sacramone is a Knock-Out
Life can be easier for a girl when she is attractive.  While Alicia Sacramone looked great at the Olympics, many other pictures of her have surfaced. The conclusion?
Alicia Sacramone is hot!
Alicia Sacramone:  Other Links and Information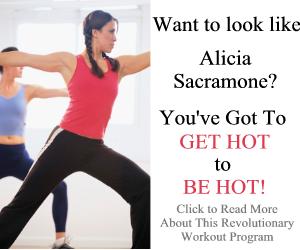 You can view Alicia in her own words in a pre-Olympic interview.  You can tell she knows she's hot, but she'll let others draw the conclusion themselves.

Richard Cummings is a writer, traveler, and web content developer.

Get your copy of his latest book entitled Obvious Conclusions, stories of a Midwestern emigrant influenced and corrupted by many years living in San Francisco and abroad. It just received its first outstanding review "...reminiscent of David Sedaris or Augusten Burroughs" on Amazon UK.

Latest posts by Richard Cummings (see all)