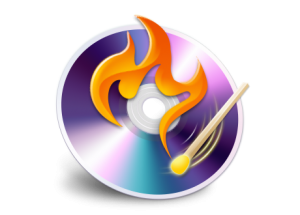 Many people pay for DVD copy software but the reality is that it can be done for free.  In this article, we will look at how to copy a DVD for free on a PC.
When we look at the process of copying a DVD, we can boil it down to three components:  encrypting, copying, and burning.
Many DVD movies are encrypted to protect their illegal distribution.  Thus, if you have purchased a movie, it may or may not be legal to decrypt in your area.  You may want to check that out before performing doing a decryption.
Great DVD Articles & Resources
There are several tools available for decrypting software:  some of them you have to pay for and some you do not.
Since this is an article about how to copy a DVD for free, let's investigate the ones that do not cost any money.  There is really just one and it is called DVD43.  This program can be found by searching on the Internet.  Once this program is installed, you are done with it.
DVD43 operates in the background and launches on your computer automatically.  Thus, once it is installed it will decrypt on the fly.  The program is represented by an icon in the system tray on the bottom right of your machine near your computer's clock.  When the icon is green, this signifies that DVD43 has identified the DVD in your drive and it is ready to go.
Since DVD43 operates in the background, you really only need to do two things when you want to copy a DVD for free.
First, you need to copy the data from the DVD to your computer.  This process is also referred to as "ripping" the DVD.
The best product to accomplish this is called DVD Shrink.  This program can also be found by a quick search on Google.  DVD Shrink does one more thing besides ripping the data to your hard drive; it, as the name implies, shrinks the data.  This is often necessary as the DVDs that you want to copy are dual-layered DVDs and can contain more than 8GB of data.    Since the DVD that you will be copying to will in all likelihood  be the standard 4.7GB blank DVD, you will need to shrink the data.
The end result of DVD Shrink will be a file in the .ISO format.
You will now do the final stage to complete your free DVD copy, which is "burning" this .ISO file to disk.  The best freely available program to do this is called Image Burner, which can also be found by searching the Internet.
This free tool will take your .ISO file and write it to your blank DVD.
What can you do now?  Well, you have completed the process and can now take that DVD and play it just about anywhere!

Richard Cummings is a writer, traveler, and web content developer.

Get your copy of his latest book entitled Obvious Conclusions, stories of a Midwestern emigrant influenced and corrupted by many years living in San Francisco and abroad. It just received its first outstanding review "...reminiscent of David Sedaris or Augusten Burroughs" on Amazon UK.

Latest posts by Richard Cummings (see all)