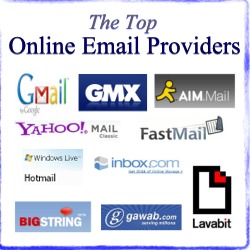 In this article, we take a look at the top email providers available in 2020. We provide the best reviews of the top 10 free email providers so that you can choose your email services wisely.
When you choose a free email service, it is not a small choice. You will presumably be using this email as contact information for very important things like purchases, reservations, personal correspondence and much more. Thus, you will want this email account to be around for a long time and you will want security to be your first concern as this email address will contain very sensitive data that you want to keep private.
After these principal concerns of security and longevity, you will look at many other factors including speed, storage capacity, access from your favorite email client like Outlook, and very effective spam filtering.
Fortunately, we have several top email providers that can meet all of our email needs. However, some do it much better than others.
In this top list, we are going to have a look at the top 10 free email providers starting with the best and moving on down the list. These email services are all free and they want you as a customer (they make their money through advertisements and current or future promotions).
We recommend that you give several of these top email providers a try before making a final decision. Each email provider works differently and you may find that one is more suited to you than the next. For example, you will see that Gmail leads the list but Gmail does email differently and you may not find it to your liking. Thus, we recommend trying a few of these top free email services before making your final decision.
So, let's have a look at the top email providers of 2020.
Top 10 Free Email Providers
The list of top free email services is based on the criteria mentioned above: stability, speed, security, storage, client access, and spam filtering.
For each email provider, we will provide a review indicating how they perform in each category. The list is arranged starting with the best and moving on down.
And the number one free email provider is…


Gmail
Gmail excels in nearly every email criteria and has only one drawback for some people–it's a different form of email.
Gmail offers virtually unlimited storage space for your email. This is very important after you have used your account for a long amount of time. Because of the power of Google, you know that Gmail will be around for a long time, though it may be difficult to get the name that you want. Your email may end up being jimford1754@gmail.com because of the popularity of Gmail.
Gmail excels in all other areas as well with the best spam filtering, speed, stability, and especially desktop access. If you want to use Outlook as your email client (see Gmail Outlook client access), this can be done efficiently with POP or IMAP.
The only drawback to Gmail, with some people, is ease of use. Gmail is structured differently than traditional email providers. We recommend trying it out before committing fully to Gmail to make sure that you are comfortable with how it works.
---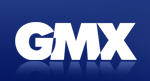 GMX Mail
GMX is not a name that comes to mind as the second best top email provider. People think names like Hotmail and Yahoo are second best, but this is not necessarily the case. In our test, GMX Mail wins the contest for second place.
GMX provides 2GB of storage and also has great client access features through POP and IMAP with a web interface that tops other email services. Also, like Google, GMX provides a calendaring and storage function.
Additionally, you may have better chances of getting your name as an email address with GMX.
---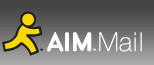 AIM Mail
America Online has been in the Internet business for a very long time. They offer AIM mail as a quality free email service and come in at #3 on our list.
AIM excels in many areas including unlimited storage space, great spam filtering, and ease of use. Also, client access is simple to use with both POP and IMAP functionality.
AIM has been around for a long time as well. Thus, future stability is intact. However, because of their popularity, it may be difficult to get an email address to your liking.
---


Yahoo Mail
Like AIM, Yahoo has been in the game for a long time and we find their product extremely easy to use. Yahoo mail integrates very well with other Yahoo products like Instant Messaging and the Yahoo Search engine (see Top Ten Search Engines).
With unlimited storage space, Yahoo compares with the best email products and provides good security as well.
There are some areas where Yahoo fails that we do not like. The client side support is not great–there are no features for IMAP and Yahoo continues to try to sway people towards their paid-for email product which is not good.
If Yahoo Mail offered unlimited free service, we would have given it a higher recommendation.
---


Inbox.com
It's a name that you may have never heard before but their email product is very good.
Inbox.com provides 5GB of storage which is easily adequate to meet all of your free mail needs and they definitely get kudos for their sleek web interface. Also, their spam protection is very effective.
As for the drawback of Inbox.com, they do not provide IMAP access nor do they offer any type of SSL connection, meaning that they do not rank as high in the security department.
Of course, since it is slightly less popular, your chances of getting the email address of your choosing are better.
---


FastMail.com
One of our criteria in this list of top 10 free email providers is speed. Well, with a name like FastMail, we first tested out the speed of the email connection which we found to be pretty good.
Like many of the smaller providers, the feature set is limited with the free version of email. They are often trying to get you to upgrade to the paid for product which we do not like. Also lacking is a calendaring function which is a great email compliment for some people.
However, you will find that the free version of FastMail provides great IMAP client access–lacking in the other free email products–and has a great web interface that you will enjoy using.
---


Windows Live Email
Microsoft once dominated the market with their hotmail.com email service. However, they did not keep up with the times and lost a huge amount of customers to other free email providers especially Gmail.
They have retooled their offering and are now Windows Live Email and offer much more than they did in the past. Windows Live now comes with 25GB of storage space, virus scanning, a nice interface, and terrific integration with other products and services.
We like the new Live product and feel that it performs well in all criteria and is worthy of consideration.
---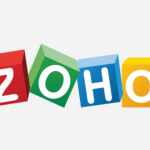 Zoho.com
Zoho is another top free email provider that may not be familiar to you. You know what this means by now? Your chances of getting your desired email are greatly increased.
Zoho is an Indian web-based online office suite known for offering great email services, among their other offerings.
If you are into a free email product that provides the upmost simplicity and basic functionality, Zoho may just be for you.
Zoho definitely warrants consideration in your search for free email services as it compares favorably with both Gmail and Outlook.
---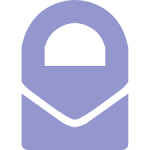 ProtonMail.com
A new entry on the Top Email Providers of 2020 list, ProtonMail  thrives in the area of email security. Based out of Switzerland, you can believe in their security model.
ProtonMail offers a webmail service that we feel sure you'll find easy to use.  Most importantly, ProtonMail offers end-to-end encryption to keep all of your correspondence secure.
It's an effective, free, secure email solution that you'll want to consider.
---


LavaBit.com
LavaBit.com, like BigStream, excels in the arena of security. For the privacy conscious individual, LavaBit.com may be a good choice.
However, like many of the free email providers, many of the features of LavaBit.com are only available if you choose to pay for the upgraded email package. Additionally, if you go with the free version, you may find that the advertisements are a bit in your face and intrusive.
However, what you do get with LavaBit is a secure email product which offers decent client access and spam filtering.
---
Top Email Providers: Conclusion
We are fortunate to have so many great email services available for free. Obviously, because these email services are free, they are going to try to market to us in some form, be it through advertising other people's products or their own. However, what we get in return is a great email product for free.
We have evaluated all of these products based on several criteria including ease of use, spam protection, security, stability, longevity, and much more.
As we mentioned above, it is a good idea to give a few of these top 10 free email providers a shot before deciding on one.
Remember, when you choose an email, it will probably be with you for a long time. You may even be putting your email on business cards and printed material. Thus, it is important to choose your email client properly and choose one that will definitely be around for the long haul (some free email providers cannot sustain their product due to financial constraints).
Our personal recommendation is this: Create an email account at each of the top 3 in the list–Gmail, GMX, and AIM–then spend a bit of time emailing back and forth between these email accounts and determine for yourself which works best.
This way, you will be able to pick the top email provider that meets your exact needs and your way of doing email.

Richard Cummings is a writer, traveler, and web content developer.

Get your copy of his latest book entitled Obvious Conclusions, stories of a Midwestern emigrant influenced and corrupted by many years living in San Francisco and abroad. It just received its first outstanding review "...reminiscent of David Sedaris or Augusten Burroughs" on Amazon UK.

Latest posts by Richard Cummings (see all)