Kim Kardashian is pregnant. This news was announced by Kanye West as he performed last night in Revel Resort's Ovation Hall in Atlantic City with the baby mama Kim Kardashian in attendance!
Questions About "The Pregnancy", Kim Kardashian, Kanye West, & Kris Humphries
I know…I know…many of you have questions so I will get to them all right away. Let's begin:
Isn't Kim Kardashian Still Married to Kris Humphries?
Well, as the matter of fact, Kim Kardashian IS still married to Kris Humphries and their messy divorce is on-going. Did you know that Kim won't even give the ring back?
How Pregnant is Kim Kardashian? When Is She Due?
Of course, the Huffington Post is all over this one but they are simply speculating about the due date of Kim Kardashian. According to this article, based on the fact that couples typically wait 12 weeks to announce, Kim and Kanye's baby is due in June.
Kim Kardashian Pregnancy Photos
Since Kim is just a couple of months pregnant, recent photos do not do justice to what Kim will really look like pregnant. To come up with a better estimate of what Kim will look like when she is pregnant, let's take a look at some of Kim's less glorious photos when she got a little plump. These photos will better represent what Kim will look like pregnant: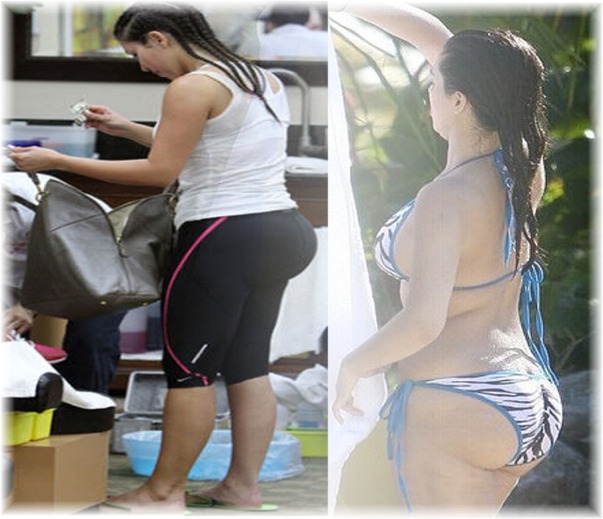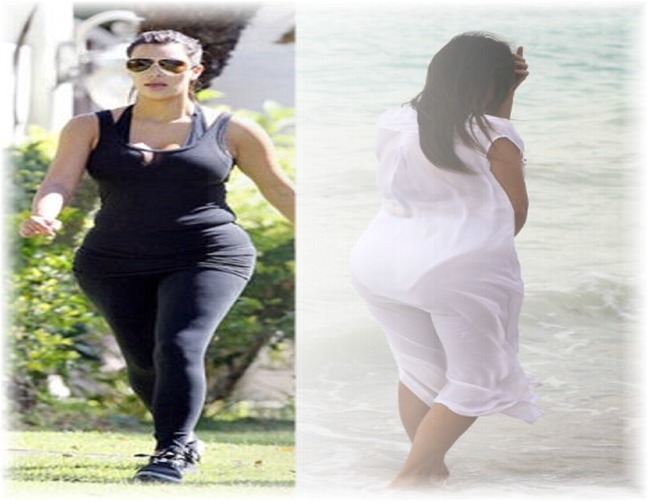 Kim Is Still Nearly The Hottest Women On The Planet…
Before everyone gets all in a "huff" about these pregnancy potential photos, don't think I am a Kim hater. I still think she's one of the most beautiful women in America and I wish that all women would emulate her curvy style…she might just be one of the sexiest women in the world.
Let's leave with these images before going off to the next question:
Amazing. Simply amazing!
Is Kim's Family Excited That She Is Pregnant?
All I have to say is: OMG!!! They are so excited. Once Kanye announced that Kim was pregnant at the concert last night, the tweets began from the Kardashian klan. Here is what Kourtney, Khloe, and Kris all Tweeted about Kim's pregnancy after Kanye's announcement: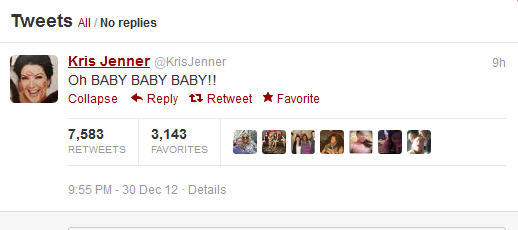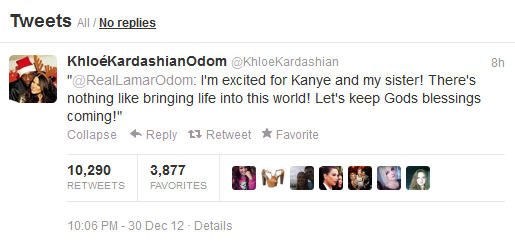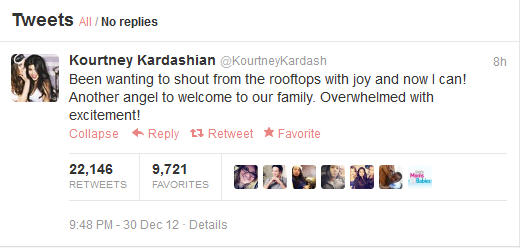 Did Taylor Swift Comment on Kim's Pregnancy?
I'm in a bit of a pickle about this news of Kim's pregnancy. Let me tell you why. I love "Keeping up With The Kardashians" and watching the fun and foibles of the whole family. Kim is always fun to look at it but not my favorite on the show…I prefer Khloe and Kourtney, who I also find stunningly beautiful.
So, I am rooting for Kim because, despite the beauty and glamor, I do see her as a fragile girl who has never really found her place. Now, she's with Kanye, who saw fit to humiliate Taylor Swift in front of a national audience a couple of years ago.
Any guy who does this to a young, innocent girl is not a good person…or at least wasn't a good person. So, this got me thinking…did Taylor Swift mention anything about Kim's pregnancy.
I just checked her Twitter account and the answer is "no" because she's has more class than Kanye.
Kris Humphries: Has He Commented on Kim's Pregnancy?
I just checked Kris Humphries Twitter account and he has not yet mentioned the pregnancy. His latest Tweet (see below) is dated December 27th.

My Thoughts On Kim's Pregnancy with Kanye West
You may have gathered what I think about Kim's pregnancy by now. I think that it's great that she is pregnant, especially considering her "frozen egg" syndrome of late, but it's probably with the wrong guy.
Unless Kanye West has changed significantly, he's an egomaniac that insults young innocent girls. Dont' get me wrong…I generally applaud when people confront the status quo, as Kanye often does, but he clearly does not consider anyone but himself.
I hope he has changed and I hope that Kim finds an awesome future with her new baby daddy…but I doubt that it will happen.

Richard Cummings is a writer, traveler, and web content developer.

Get your copy of his latest book entitled Obvious Conclusions, stories of a Midwestern emigrant influenced and corrupted by many years living in San Francisco and abroad. It just received its first outstanding review "...reminiscent of David Sedaris or Augusten Burroughs" on Amazon UK.

Latest posts by Richard Cummings (see all)