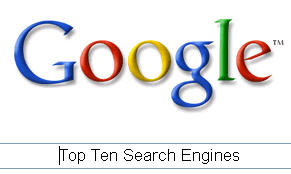 In this article we will take a look at the Top Ten Search Engines in 2010. You can probably guess who is number one, but do you know what others are on the list of the top 10 search engines today?
Back in 1998, I remember someone mentioning the website Google to me and being astounded at how simple the home page of the search engine was. At this time, I was using the search engine Excite (and sometimes Yahoo) and had customized my page to deliver all the personal information that was important to me.
Looking at Google's simple home page, I wondered, "How will they ever succeed with such simplicity?"
In looking back now, some 12 years later, Google's simplicity lies in the fact that they realized the importance of delivering the best search results and continued to modify their core search engine (they call it The Algorithm) to provide the very best results. This approach has led Google to be a public company with a market cap of more than $200 billion dollars.
However, just as people did not know the name Google 12 years ago, will some competitor come along and squash the giant? In an insightful article entitled What Is Google?, the author speculates about the future of Google.com. Google still achieves their dominion through advertising, but as people become more ad blind, is Google's future in jeopardy.
In this look at the Top Ten Search Engines, we are going to look at Google's place among the top search engines and examine their closest competitors. Will one of these search engines among the top ten pose a threat to Google or will an unnamed search engine come along with better results? One time will tell.
For now, let's have a look at the top search engines that are ruling the search engine world.
The Top Ten Search Engines (Numbers 1-5)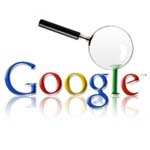 Google.com
In America alone, there were about 14 billion web searches performed in December of 2009. Google.com serviced more that 9 billion of those 14 billion requests maintaining a 65% search engine market share. Obviously, with 9 billion people requesting your services each month, the future of Google looks pretty stable. Currently, their place in the top 10 search engines is stable for the foreseeable future.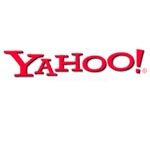 Yahoo.com
When Google first came on the scene back in the late 90's, the number one search engine was Yahoo. However, by providing better search results using their PageRank algorithm, Google bested Yahoo at their game. In fact, as chronicled in a great article entitled The Rise of Google: Beating Yahoo at Its Own Game, Google triumphed over Yahoo just two years after their incorporation. At number 2 on the list of top search engines, Yahoo.com currently maintains about 17% of the search engine market servicing approximately 2.5 billion requests per month as of December 2009.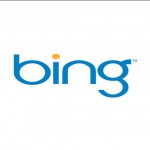 Bing.com
Microsoft currently holds third place on the list of the most popular search engines with roughly 10% of the market share. Microsoft has tried endlessly to have success in this arena by coupling their IE browser—not known as the best web browser—with a built in search engine. Having changed names many times—MSN, LIVE, LiveSearch, and now Bing, Microsoft continues to struggle to achieve growth in the search engine sector. On an upnote, Microsoft inked a deal to provide all search services to Yahoo in July of 2009.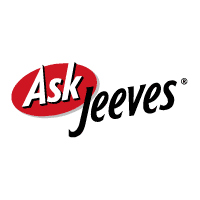 Ask.com
Remember the search engine service butler? Initially created as AskJeeves.com 1997, this search engine first used human editors to find relevant results. By 2005, like the others, AskJeeves had lost a significant amount of marketshare and was purchased by Barry Diller's Group IAC, which then renamed AskJeeves to Ask.com in 2006. The site continues to rank 4th in the list of top 10 search engines servicing about 4% of search engine requests.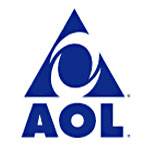 AOL.com
Once a high-flying Internet behometh, AOL now is ranked numbered 5 in the list of top ten search engines servicing slightly less than 3% of search requests. AOL was once the number one ranked ISP with a subscriber base of more than 30 million, most of whom accessed the web through AOL property. Nearly immediately after their purchase of Time Warner in 2001, the decline of AOL began as people realized that they did not need AOL to have the Internet. AOL has tried to reposition itself as a web property similar to Yahoo.com but faces a significantly uphill battle. In May of 2009, Time Warner spun off AOL into a different company.

The Top Ten Search Engines (Numbers 6-10)
The top 5 search engines garner so much of the search engine traffic that there is less than 1% remaining for the other search engines. Their position on the list of top search changes on a monthly basis.
That said, we will provide them numerically with the realization that this data changes very frequently.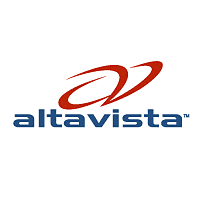 AltaVista.com
Like many others, AltaVista was once extremely popular but its fortunes diminished and now they are owned by Yahoo. Like many of the once thriving search engines, the ownership of AltaVista has ping-ponged across many companies. Today, they serve a small portion of Internet requests and their biggest go-to product is Babel Fish translation services.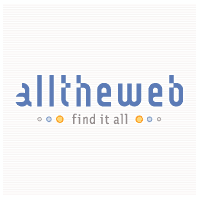 AlltheWeb.com
AlltheWeb.com debuted in 1999 and sought to be a third party to outward facing search engines like Yahoo.com, very similar to the practices of Inktomi at the time. AlltheWeb was highly praised during its debut with many services that were thought to have exceeded Google.com's search engine. However, just like AltaVista, marketshare was lost overtime and ownership fell into the hands of Yahoo.com.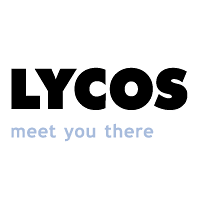 Lycos.com
Lycos.com was once the most visited online destination in the world. That was 1999. At the peak of the Internet bubble in 2000, Lycos was purchased for $5.4 billion dollars by the Spanish company Telefonica and sold three years later for a fraction of that at $95.4 million dollars to the Korean company Daum Communications. Nice investment, huh? Lycos has now been repositioned to find results for broadband content.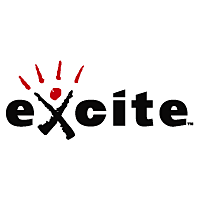 Excite.com
Like the others, Excite was formerly one of the best known brands on the Internet. In one of the biggest Internet mergers at the time valued at $6.7 billion dollars, the Excite.com web portal merged with the cable Internet provider @Home. Within just two years, the combined company declared bankruptcy. Excite is currently owned by the same company as Ask.com, Barry Diller's IAC media group and they are trying to revamp the Excite brand.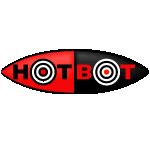 HotBot.com
Like the others, HotBot.com was one of the earliest search engines and had a lot of promise. Launched in 1996, HotBot claimed distinct advantages over its competition while also offering free webpage hosting for a time. While it was once very competitive, HotBot now primarily serves its result to other search engine companies.


Top Ten Search Engines: Conclusion
As you can see from the statistics, Google absolutely dominates the search engine market. Its closest competitor is Yahoo.com but they seem to be endlessly buying old search technologies that do not provide any innovative techniques. This bodes well for Google's continued dominion.
After researching each of these companies, it seems certain that new candidates will have to emerge to take on Google dominance in the search engine market.
But it can be done. How do we know? Because Google did it!
Top Search Engines Appendix:
I used a lot of great resources in the preparation of this article about the top search engines. If you are interested in further reading about the search engine business, here is a great list of references for you:
The Search Engine List: This page provides a very comprehensive list of today's search engine. You will find many that did not make this list of top 10 search engines that you may want to check out, like Cuil.com.
comScore.com: This website provides very good statistically data regarding the search engine market. It primarily chronicles the market share of the BIG 5 listed above.
All Purpose Seach Engines List: This is a quality list of all-purpose top search engines which comes from the About.com website. You may find some gems here if you would like to try other search engines outside of Google.com.
The Top 20 Search Engines: This website brings you an updated list of the top 20 search engines with a simple link to each one of them.
SEO List of Search Engines: SEOConsultants.com brings you this list of the latest search engine data.
A Brief History of Search Engines: To learn more about the history of search engines, have a look at this page which summarizes the dawning and growth of the search engine business.
Search Engine History: Probably the most clear and comprehensive explanation of the history of search engines. This page chronicles the search engine business from 1945 all the way to today.
Finally, if you want to find out about any of the specific companies in the list of top ten search engines, visit Wikipedia.com which provides detailed histories of each of the companies.

Richard Cummings is writer, traveler, and web content developer.

Get your copy of his latest book entitled Obvious Conclusions, stories of a Midwestern emigrant influenced and corrupted by many years living in San Francisco and abroad. It just received its first outstanding review "...reminiscent of David Sedaris or Augusten Burroughs" on Amazon UK.

Latest posts by Richard Cummings (see all)