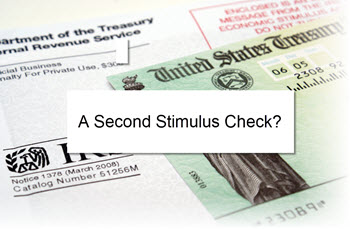 Will you be receiving a second stimulus check payment in 2020 and, if so, how much will it be?
The current amount that you would receive in a second stimulus check of 2020 would be roughly equivalent to the first stimulus check of 2020.
Many of you have already received your first 2020 stimulus payment and gotten all of your Coronavirus protective gear. If your first stimulus payment has not yet arrived, you should be receiving your check or direct deposit shortly if you do not exceed the income thresholds of $75,000 for the full payment of $1,200 or $99,000 for a partial payment.