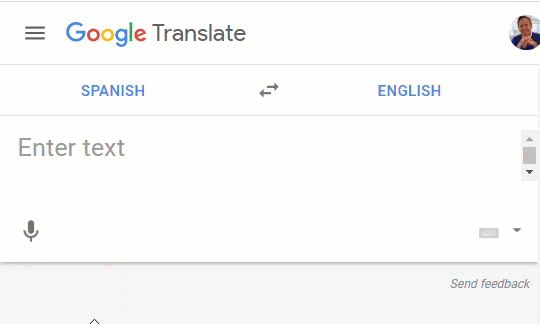 What is the best way to learn Spanish?
Spanish is spoken widely throughout the world and in ever-increasing numbers in the United States. This is probably why so many visitors write me and ask: "What is the best way to learn Spanish?"
To answer this question, we polled 1,000 people who are native English speakers and are now fluent speakers of Spanish.
When we asked the experts about the best ways to learn Spanish, their answers varied but there was a commonality among them. We have taken this research and boiled it down to the 5 best ways to learn Spanish.
The Best Way to Learn Spanish: Follow This 5-Step Procedure
The Best Way to Learn Spanish: Step 1, Choose a Great Starter Program
Interestingly, over 50% of those polled did not learn Spanish in school. They learned independently and began from one of these outside resources:  Duo Lingo or Rosetta Stone.
Duo Lingo
Duo Lingo launched in 2011 and they have not looked back since. You'll hear nearly every beginner say: "Have you tried Duo Lingo?"
So, just what is Duo Lingo? It's a language learning tool that you can use as an app on your phone or via their website. They operate according to what is called a Freemium Model, meaning that you can use a lot of the application for free but, if you want all the goodies, you'll have to pay a little.
So, if you are a beginner, definitely give Duo Lingo a try and see if you like it!
Rosetta Stone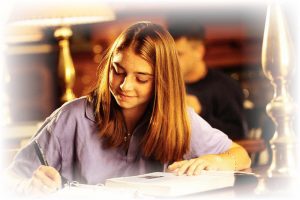 Rosetta Stone set the standard for excellent language programs and its Spanish program is second to none.
You will find Spanish Grammar Lessons, Spanish Vocabulary Lessons, Spanish Pronunciation and much, much more. Plus, many of these lessons are divided up into easily watched, interactive videos which make learning fun.
If you are able to afford it, Rosetta Stone is the best Spanish Language Program to begin with but the price is rather steep.
In summary, both Duo Lingo and Rosetta Stone will provide you with excellent, fun Spanish Language lessons. They cater to both beginner and immediate users. Since both are of high quality, you may want to go with Duo Lingo if price is a concern. If price is not a concern, you may want to go with Rosetta Stone.
Best Way To Learn Spanish: Step 2, The Right Way To Learn
The greatest challenges in learning Spanish are the pronunciation, new vocabulary, expressions, grammar, and sentence structures. 
How can you learn all of these at one time without even studying?
The best way to learn all of these at one time, which is only recently available, is to buy a Spanish audiobook AND the corresponding textbook. In this manner, you can listen to Spanish and read Spanish at the same time.
I recommend the following to begin just because it is a great Spanish book by the renowned Frank Rivera, a preeminent Spanish author:
Varadero y Otros Cuentos Cubanos: AudioBook
Varadero y Otros Cuentos Cubanos: Text Book
Book Summary: He looks just like any other tourist. Why, then, is the secret police after him? In this award-winning story, Rivera's characters and their circumstances can be ridiculous or tragic but they share a sense of the absurd.
"The contents of any audio book contains every Spanish grammatical structure and an enormous amount of vocabulary. But, even more importantly, you hear all of the proper pronunciations of each word. It's important to read along with the story, out loud, so that you learn how to pronounce each word."   Sarah Jones, Fluent Spanish Speaker
This method of learning is much more exciting because you are reading stories as opposed to simply reading a dictionary or grammar rules.
"It's like learning without knowing that you are learning," said John Biltmore, one of the experts polled.
With Spanish Audio Books,  you can put the book on your headphones and you have an instructor with you wherever you go.
Tracy Haines added, "This is the best way to learn Spanish that I have found. Everything else bored me but this got me going and I never looked back."
Whatever method that you choose, be sure to buy the "unabridged" version of the audio book so that you can read along exactly as it appears in the text.
You can view a List of Spanish Audio Books Here. There are countless stories and you will find many that you'll enjoy!
Best Way to Learn Spanish:  Step 3, Record Yourself Speaking Spanish [Spanish Pronunciation]
When people are asked if they speak Spanish, a common response is, "Well, I can read it but I cannot speak it very well."
To be truly fluent in Spanish, you will need to know how to speak it and the only way to do this is to practice.
This is the goal of step 3. One of the best ways to learn Spanish is to record yourself speaking Spanish and there are many tools to do this.
Most of us can now just reach into our pockets.  On the iPhone, you can Use the Voice Memos app and on Android you probably have a built in sound recorder. If not, there are many voice recorders to choose from in the Google Play Store.
You can talk into this device and then listen to yourself. You will hear, over time, how much your Spanish improves just by listening to yourself and comparing yourself to natural speakers of Spanish.
Want to take the extra step to see if your pronunciation is coming along?
Use Google Translate to Test Pronunciation
Google Translate has evolved every year and, and now in 2020, it does some things that can amaze you — check out my Ultimate Guide to Google Translate.
One of the things that it can do is what many call talk-to-type.  What is this?
Well, it's exactly as it sounds.  You say it and Google will type it out…but only if you pronounce it correctly.
Want to see it in action?  Well, I'm going to head over to Google Translate, set it up to do a Spanish-to-English translation, click the microphone, and then I'm going to say "Que vamos a hacer hoy?" as you see in the video below:
I also use this very same technique with WhatsApp and it really helps with pronunciation. If your phone is understanding you, chances are that others will as well.
Best Way To Learn Spanish, Part 4, Seek Spanish Groups in Your Area and the Internet
One of the difficulties everyone faces when learning a new language is finding Spanish language practice companions. However, there are many in your area that you may not know about.
Gavin from St. Louis said, "I simply went to Google and typed in Spanish Groups in St. Louis and found many people to practice with. I also met many great people."
Do what Gavin did…there is no doubt a Spanish Group in your area.  The website Meetup.com generally has many great language exchange groups.
The Internet can also be a great place to learn Spanish by chatting with others. However, a word of caution. If you enter a Spanish chat room, you will find lots of slang and may be quickly dissuaded. Therefore, it is important to find good practice partners who may want to do an English/Spanish exchange.
A good place to start, said Nancy Lawrence, is My Language Exchange. "I met several people there who wanted to help me and be helped. It worked out great!"
Best Way to Learn Spanish, Part 5: Immerse Yourself in a Spanish Speaking Country
Once you have achieved the fundamentals of Spanish using the above techniques, you have to immerse yourself in a Spanish speaking country.
"This is truly the final step in becoming fluent," said Frank Fernandez, who traveled to Argentina for 3 months to study Spanish. "After 3 months of speaking nothing but Spanish, I could communicate with anybody."
He added, however, that you "have to refrain from speaking English. The temptation is great but you cannot do it!"
Personal Note:  As someone who never took a Spanish class but has lived in Uruguay and Colombia, I can say without any doubt that immersion is the best way to go.  I meet people who visit these countries who have had 8 years of Spanish between high-school and college and they are never as good as someone who has lived here even just 3 months.
View a list of Spanish Immersion Schools here.
The Best Way to Learn Spanish: Conclusion
Through polling more than 1,000 people who have become fluent in Spanish, we have learned that the best way to learn Spanish is to practice the above techniques.
In summary, these are the five best ways to learn Spanish:
Choose a Great Spanish Language Program:  Duo Lingo and Rosetta Stone are the best
Buy a Spanish Audio Book and the Corresponding Text Book.  This will allow you to read and listen at the same time, vastly improving your pronunciation.
Record Yourself Speaking Spanish.  Use the Google Translate microphone to see if it understands you.
Find a Spanish Study Group in Your Area or Visit My Language Exchange for online Spanish companions
Study Spanish Abroad:  Here is a list of immersion schools.
These are the techniques used by English speakers who have actually  become fluent Spanish speakers.   Follow these techniques and you too will become a fluent Spanish speaker!
---
After we wrote this article, we were emailed lots of questions regarding the value of learning of learning Spanish. We have summed up their questions and will include them here:
List of Countries that Speak Spanish
Learning the Spanish Language takes time so before starting out many people ask the question: "Where can I find a list of countries that speak Spanish?"
Of course, the more countries in which they speak Spanish adds to the reasons you may want to learn Spanish. So, here is a list of Spanish-speaking countries.  Many are so beautiful that they will take your breath away.
Reasons Why People Should Study Spanish
The questions that we have been asked come in many forms. What are the reasons why people should study Spanish? What are the reasons why Spanish is important? Why is it important to study Spanish? What are the advantages of learning Spanish?
These are many ways to ask the very same question.
And the answer may be unique to each person who studies Spanish. While many want to learn Spanish for the pure pursuit of learning a new language, others wonder if Spanish will help them advance in their careers.
The benefits of learning Spanish are numerous. It will certainly help you in your career. If you work for an international company, and you are fluent in Spanish, you are ahead of most of the competition. You will be able to work in any of the list of countries that speak Spanish that we just reviewed.
If you are strictly working in the U.S., a  mastery of Spanish will certainly help you here and allow you many more opportunities. Many know this as they ask the question, "What percent of people speak Spanish in the US?" The numbers are large!
According to Wikipedia, "Spanish is the primary language spoken at home by over 34 million people aged 5 or older". And, Spanish is spoken in the US by 45 million people which means the USA contains the second largest Spanish speaking population in the world. Thus, a little more than 10% of the people in the US speak Spanish. This is a large audience and certainly one of the benefits of learning Spanish.
So, when our readers ask what are reasons to speak Spanish, the truth is this:  If you speak Spanish, not only are you richer culturally, you are richer financially as the knowledge of Spanish allows you to advance in your career and distinguish yourself among the competition.

Richard Cummings is a writer, traveler, and web content developer.

Get your copy of his latest book entitled Obvious Conclusions, stories of a Midwestern emigrant influenced and corrupted by many years living in San Francisco and abroad. It just received its first outstanding review "...reminiscent of David Sedaris or Augusten Burroughs" on Amazon UK.

Latest posts by Richard Cummings (see all)