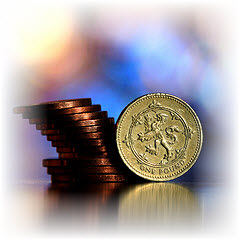 The U.S. government has been sending out stimulus checks and direct deposits since mid-April 2020 due to the Coronavirus [Covid-19].
The deal for stimulus checks has been passed by the Congress and signed by the President.
So, when will you receive your 2020 stimulus payment?
It depends on whether you have direct deposit setup for your stimulus payment on file with the IRS. And, if you'll be receiving a check, it will depend on your latest reported income. See more specifics below and get your Coronavirus protective gear here.
Since the government began offering stimulus checks, I have had so many people asking: "When Will I Receive My Stimulus Check?".  In this article, I will take a look at when you should receive your 2020 stimulus check from the government.
And, after reviewing this summary of the Heroes Act, it appears that a second stimulus payment may be coming your way too.  The Senate will reconvene on July 20th to further discuss this second payment, which Trump suggests will be very generous.




A brief history: With the US economy being hammered by the spreading coronavirus, serious discussions began in early March about providing a 2020 stimulus check to every American. The initial considerations were to give every American a $1,000 check (or more) within two weeks.
The government began targeting a date of April 6th to send this first stimulus check. Then, quite possibly, deliver a second $1000 check to follow on May 18th, 2020.
So what materialized from these initial meetings?
Update: The congress passed and the President signed the deal which will provide every American earning under $75,000 a 2020 stimulus check in the amount of $1,200.  See here for 2020 stimulus check FAQs.