Mark Zuckerberg gave his first interview since the disappointing Facebook IPO.
In the interview (seen below), which took place at TechCrunch Disrupt, a San Francisco conference for startups, Mark Zuckerberg talks of some of Facebook's missteps and plans for the future.
We will share some excerpts from the interview, as well as look back at some other interviews with Mark Zuckerberg, find out why people are addicted to Facebook, and view the uncomfortable, sweaty spot he did on 60 minutes many years ago.
Mark Zuckerberg TechCrunch Interview:  Summary
As the interview with Mark Zuckerberg begins, we see immediately how much more comfortable Mark Zuckerberg is now in the public eye as the founder of a company with more than 44,000 employees.
Long gone are the uncomfortable days of his sweaty public persona (seen below in a 60 minutes interview).  And, in this first interview since the Facebook IPO, Mark knew he would have to handle some tough questions given the slide of Facebook's stock.  However, it must be said, this audience of start-up enthusiasts, clearly idolizes Mark Zuckerberg and so he will not be "put under the fire" so to speak.
The first question posed to Mark is about the stock performance .  We immediately see the new, more composed and confident  Zuckerberg begin to speak enthusiastically about the mobile opportunities that await Facebook.  He goes on to speak about how they should have focused on apps more heavily, as opposed to HTML, and then speaks about terrific opportunities in search that await Facebook.  Should Google be concerned?
Update: As we look back now in the year 2020, Facebook clearly knows how to make money and Mark was right on just about all accounts. Have a look at how Facebook stock has skyrocketed since this 2012 post-IPO interview.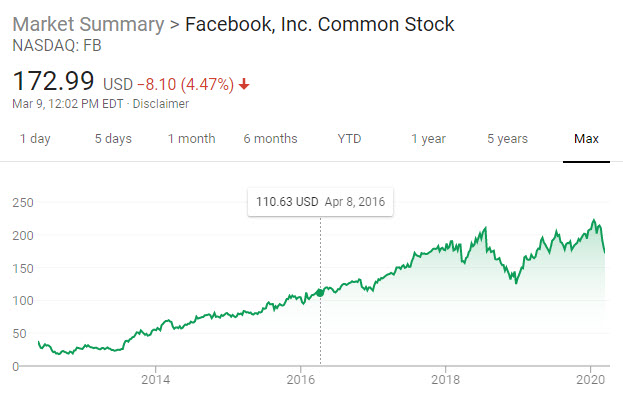 Let's have a look at the full interview.
Mark Zuckerberg Full Video Interview with TechCruch
Mark Zuckerberg getting much more comfortable in interviews by 2012.
The Old (Young) Mark Zuckerberg Interviews
Mark Zuckerberg did not always handle interviews well.  In fact, in one notorious interview with 60 minutes, we find Mark Zuckerberg a bit sweaty and uncomforable.  Let's have a look back at the old (young) days of the now billionaire and 5th richest man in the world.
A young Mark Zuckerberg's early mistake
A look back at 60 Minutes' interview with Facebook's founder 10 years ago.

Richard Cummings is a writer, traveler, and web content developer.

Get your copy of his latest book entitled Obvious Conclusions, stories of a Midwestern emigrant influenced and corrupted by many years living in San Francisco and abroad. It just received its first outstanding review "...reminiscent of David Sedaris or Augusten Burroughs" on Amazon UK.

Latest posts by Richard Cummings (see all)