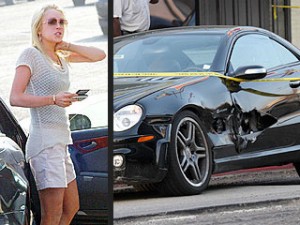 I know what you did this week and it is nothing compared to Lindsay Lohan. Let's take a look at the week of Lindsay Lohan and how it compares to yours and mine.
Friday: She crashed a Porsche. I went to work and then a baseball game.
Monday: She lied about who was driving the Porsche. I lied to myself about going to church yesterday.
Tuesday: Lindsay is seen cavorting with a notorious adult film director. I, well, I have probably seen his films.
Friday(today): Lindsay was found passed out in a hotel room. Of course, it was from "exhaustion" even though it is the middle of the day. For me, it's the afternoon, and I have learned my lesson from Lindsay Lohan: I'm going to call my friends and get drunk tonight 🙂 Happy weekend all!

Richard Cummings is a writer, traveler, and web content developer.

Get your copy of his latest book entitled Obvious Conclusions, stories of a Midwestern emigrant influenced and corrupted by many years living in San Francisco and abroad. It just received its first outstanding review "...reminiscent of David Sedaris or Augusten Burroughs" on Amazon UK.

Latest posts by Richard Cummings (see all)