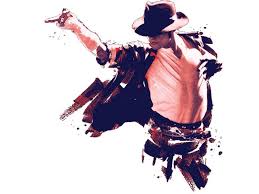 Last week, I sat through the Michael Jackson movie This Is It and it was one of those rare movies that made me want to…walk out.
This Is It basically contains footage of the concert that never was, the concert that was to begin shortly after his sudden death this summer.
In Reaction to Michael Jackson's Death, I wrote about the untimely death of Michael Jackson and the ambivalent feelings I had.
I was interested in seeing This Is It to learn more about the man, to see if it provided a better understanding of Michael as a person.  The movie promised an inside look at Michael featuring "rare behind-the-scenes footage of the King of Pop" like we have never seen.
I had two thoughts as I was watching this.
First, when I saw all the dancers gushing about how great Michael was, I immediately thought of Madonna's "Truth or Dare" with everyone praising and kissing up to Madonna.  It's the same here with dancer tears and endless accolades.  I get it, he is "your hero", now stop crying.  Madonna beds half of her dancing staff.  Michael simply scolds them with an "it's all about love" type of condemnation.
Secondly, I thought, "Holy sh*t, this concert was going to be the most expensive undertaking in concert history!"
As the movie plotted on, and I became rather bored, I would see things and think, "Ok, that is going to cost a hell of a lot to move between every city that this concert will be in.  How much are they going to sell these tickets for?  If each ticket costs…"
You get the idea.  Whenever you are calculating economics during a movie, it says something about the movie:  Don't see it.
Fortunately, as I write this, you cannot see This Is It due to its "limited two-week theatrical run".
Is this another hint that it is all about economics?  If these are going to be our last memories of Michael, why give us only two weeks to view them?  Trying to capitalize on something?  Don't want reviews like this to halt momentum?
Curiously, this movie has received some strong reviews from reputable sources.  Roger Ebert gave it 4 stars and the New York Daily News says that it is a movie "to be savored".  And on IMDB, one of my favorite sites, it has received a healthy does of compliments.
Is this because people are timid of speaking ill of Michael Jackson?  Are they afraid that they will enrage their fans who are Michael Jackson fanatics?
Ironically, people seemed so comfortably criticizing Michael when he was alive.  Now that has passed away, I hear nothing but praise.
I will always praise Michael for his music, which I adore.  And I always wanted to know more about Michael the man beyond what the latest tabloids reported.
I thought This Is It would be that chance.
Sadly, it wasn't.

Richard Cummings is a writer, traveler, and web content developer.

Get your copy of his latest book entitled Obvious Conclusions, stories of a Midwestern emigrant influenced and corrupted by many years living in San Francisco and abroad. It just received its first outstanding review "...reminiscent of David Sedaris or Augusten Burroughs" on Amazon UK.

Latest posts by Richard Cummings (see all)